Juen Yang Goh: Insight on Immigration
"Insight on Immigration" is a rude awakening of how much the general public knows about immigration reform.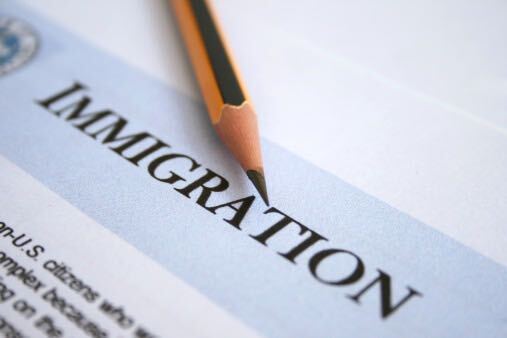 Click on the Image
Project Statement:

Going through the hardships and worrying about an ever-looming fear of deportation at certain points, Goh believes that knowledge on immigration reform is vital in the modern day. Immigration has been a controversial and sensitive topic for immigrants living in the United States for the past few decades. Goh's interviews will be conducted to gain a deeper insight into what everyday people think of immigration reform. By tapping into the social psyche of the public, Goh hopes to gather insight and spread awareness about a heavy topic that is otherwise ignored by many. Questions to be addressed during these interviews would be how much the individual knows about current immigration policies and what is being done about them. Briefly explain DACA if they are not familiar with the topic and bring up the most promising act since DACA, Plan C. Other than brief segments on the news, immigration is usually out of the spotlight on mainstream media. Goh attempts to delve deeper into the social psyche of voluntary participants in order to gain an honest truth of how everyday people view the current state of immigration reform. The demographic of participants varies in terms of race and age. This allows us to compare and contrast how different generations think about immigration reformation.
_

Artist Statement:

Juen Yang Goh originates from Kuala Lumpur, Malaysia immigrating here in 2007. Residing in Queens his entire life, one of the most culturally diverse areas in the United States, he garnered enough experience to understand the lives of other immigrants and the struggles they face daily. Luckily enough, Goh entered the country in 2007, making the cutoff to become a DACA recipient. His work is always loosely based on his hometown of Kuala Lumpur, Malaysia as he does not want to dismiss any of his roots in his expressions of creativity. Living in America for over a decade, Goh knew the struggles of an being an immigrant in America. The land of the free only reigns true for citizens yet so many immigrants are restricted and afraid of stepping out of their house on a daily basis. Being in the shoes of an immigrant, Goh attempts to shine light upon how much the public knows about ongoing attempts of immigration reform.